My Account
Press enter/return key to sign in.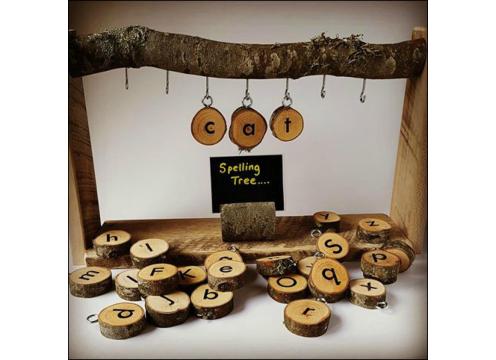 Spelling Tree
We create beautiful resources from natural materials that assist children to be literate in both language and number literacy.
Our latest product is
The Spelling Tree
26 alphabet letters printed onto individual tree slices in upper and lower case (on reverse)
Tree Slice 'add on sets' for extended learning
Sturdily made from recycled wood. W55cms x H35cms
Additional sets are also available please see the separate listings for prices
A Number set
A Te Reo Macron Vowel Set
Individual letters
Vowel set
" ...the Spelling Trees are a huge success a great new way to offer literacy, especially appealing to the boys in our Centre..."
​
Heather Durham - Helensville Montessori
---
Or pay 6 payments from $24.17 with

What's this?
×

Receive your purchase now, spread the total cost over 6 weekly automatic payments. Interest free!
---


Simply select Pay by Laybuy at checkout

Login or Register for Laybuy and complete your order in seconds


Complete your purchase using an existing debit or credit card


Pay over 6 weeks and receive your purchase now
---
Similar Products
$145.00

$104.00